The details that go into planning a conference can seem endless. Choosing the right venue, communicating with the venue, contracting with speakers, coordinating staff and volunteers, planning for accessibility needs, scheduling, promoting the event, communicating with vendors, reserving hotel rooms, taking care of speakers' travel details--it goes on and on! When you're planning a conference, you know that every detail is important and influences your attendees' satisfaction.
You also know that the most important thing you can do is ensure that you put dynamic, well-qualified speakers in front of your attendees. People will forgive a snag in the logistics of a conference, but if they don't hear new and compelling ideas from speakers, they will not return to the event.
How can conference planners position their chosen speakers for success? Here are four ways you can ensure that your speakers connect with their audiences.
Conference Success Tip #1: Make sure your speakers know your audience.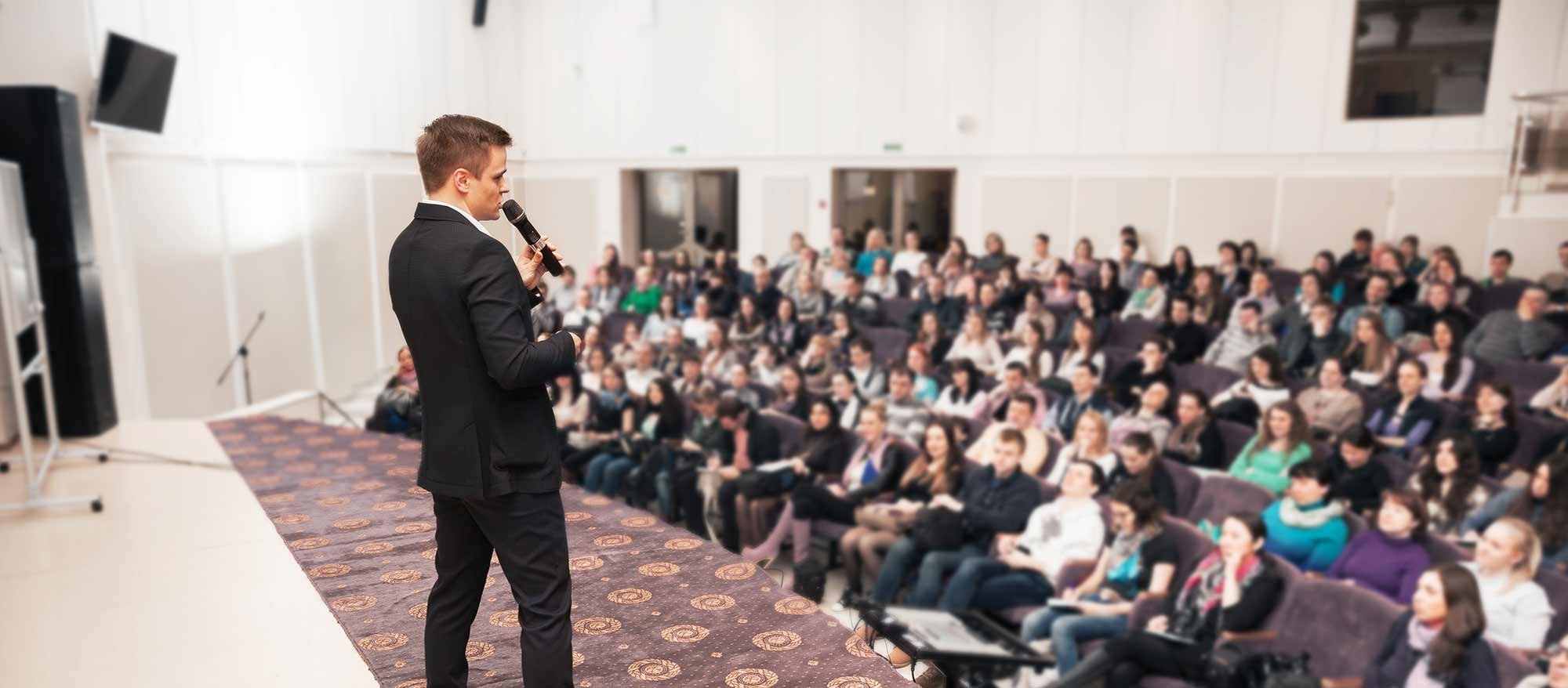 More than one conference has been seriously damaged by a speaker coming in and talking to the wrong audience. Sure, they were technically speaking to the people in the room with them, but the audience they had in their head didn't match the people sitting in front of them.
Perhaps she covered material that was far too complex. Maybe he didn't understand the cultural or religious background of many of the people listening, and he unnecessarily offended people by assuming that everyone shared his beliefs and values. It could be that the information covered was too basic, or too similar to what has been shared the last two years in a row by previous event speakers.
This is not the situation you want to create. Ultimately, it is the conference organizer's responsibility to make sure that the speakers are in tune with the attendees' needs and backgrounds. This is often done over email, but it can also help to have some demographic information available that can be given to all of the speakers, as well as a carefully crafted, thoughtful description of the average conference-goer at your event.
Sometimes, you'll need to discuss this over the phone or in person with speakers. Ask questions of your contracted speakers to know for sure that you are on the same page as far as the audience goes. Preparation goes a long way in this area of conference planning. A few short conversations and emails can save you a lot of heartache later down the line!
Conference Success Tip #2: Manage audience expectations by clearly communicating the goals of each speaker's session.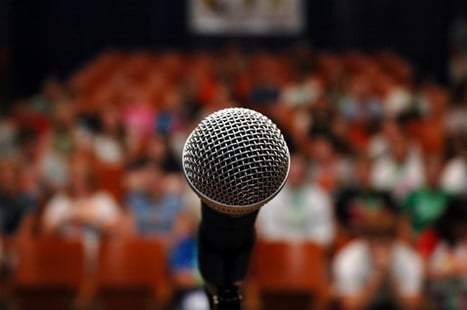 Just as you need to communicate to the speakers in a way that they understand your audience, you should also manage your audience's expectations. If you've brought someone to cover intro-level material of a software service your company provides, you should be sure to describe that breakout session as being targeted towards beginners.
Tracking your conference events into categories can help with this, too, because people can decide which tracks are interesting to them and which ones aren't. With an eye toward concision, put as much information as you can into the titles of each event to help out the folks who never read the descriptions.
Simplify your event descriptions, especially if speakers tend to give you 300 words to describe their event. What you really need is a short, detailed description that ensures that attendees know what they're getting when they choose an event. It's much easier to satisfy expectations when people expect what you actually plan on providing!
Conference Success Tip #3: Give your speakers access to a great audience response system to use during their events.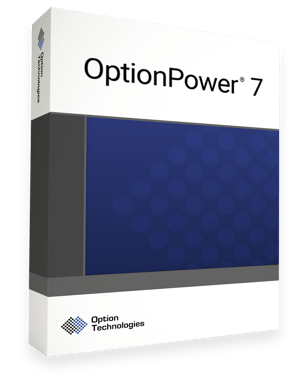 There are countless ways to use an audience response system during a conference presentation. You can get demographic information, poll people for their interests and experience levels, prioritize information based on audience needs, and instantly gather data to adapt and craft a presentation in real time.
Choose a good audience response system like OptionPower and make sure that your speakers know that they have access to it! You may need to have a conversation with each of your speakers to help them understand some of the options available to them through this kind of software, or you could send out an email that directs them to some of our blog posts about specific uses they might be able to integrate into their own presentations.
Real-time interaction between a speaker and the audience can improve the way the audience feels about the event. It can strengthen presentations, make events more fun, and create opportunities for attendees to feel involved as participants, not just observers. All of these can lead to better evaluations, higher year-to-year retention, and good word of mouth advertising.
Conference Success Tip #4: Don't wait to get feedback on sessions--get the feedback immediately!
Another benefit to audience response software is that you can get results immediately about how each speaker did. Depending on the event, attendees could go to six or seven workshops and sessions in a weekend, and then a week later, they get an email asking them to give their feedback on what they liked and didn't like. Suddenly, they're sitting there trying to remember which speakers they heard speak on which topics. While their general impressions may be strong, the details are often lost by this point.
Getting speaker feedback immediately by providing an audience response option during each session creates opportunities for real-time feedback. This can later be shared directly with the speaker to help him or her understand the strengths and weaknesses of their own presentation. It can also be used to guide your next speakers, because you can say things like, "Last year, we had a session on this topic, but what people seemed really excited about was...."
We know how much work goes into planning a conference, convention, or special event! Let us help you support your speakers by providing you with the best audience response software available. Contact Option Technologies today for more information.