While meetings play a key role in any organization, they can become a dreaded task for many attendees. Most meetings are monotonous and drain the energy of employees, leaving them unmotivated. Don't let your attendees leave that way! We want to help stop the cycle of bad meetings and show you how to host ones that your attendees will be excited to attend. Learn more about this from our infographic below.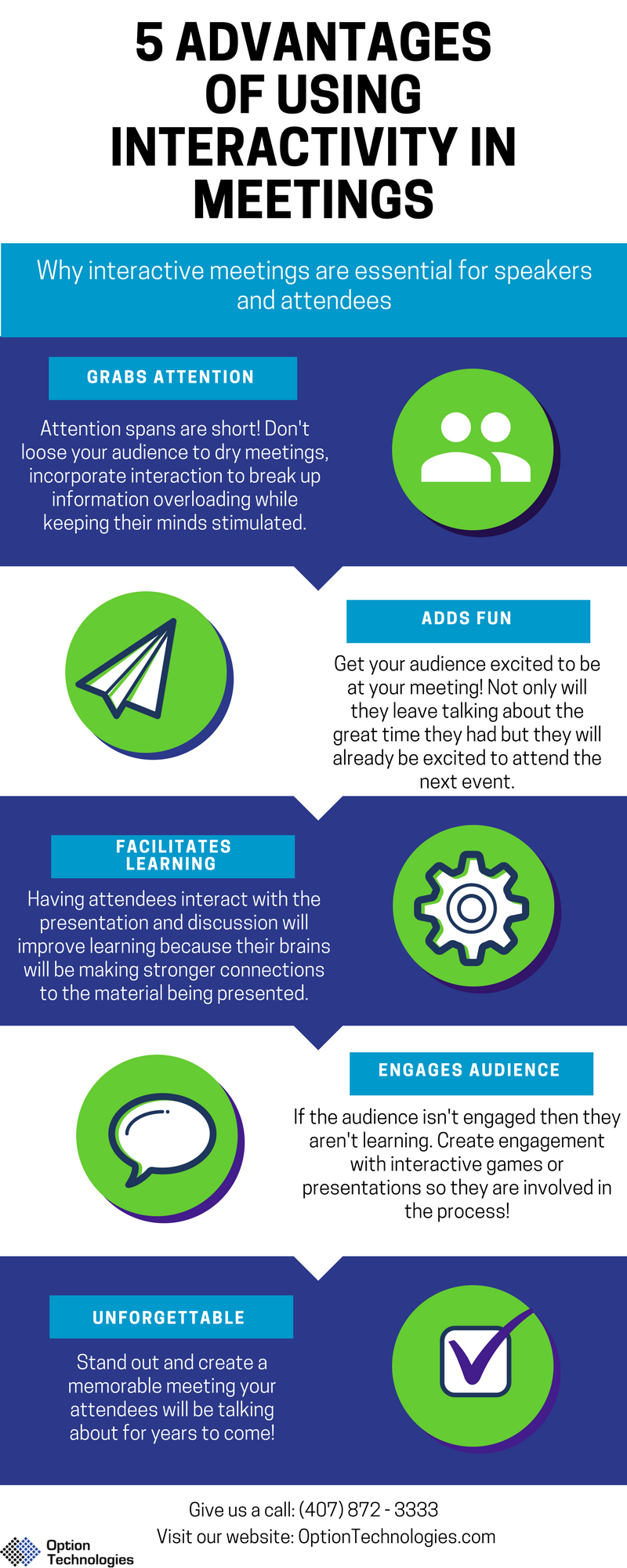 Interaction can target all aspects of a meeting, from learning to engagement. With these great advantages why waste another meeting without it? Find us on social media and share how you're integrating interactivity into your meetings.
Want to incorporate interactivity with customized games at your next meeting?